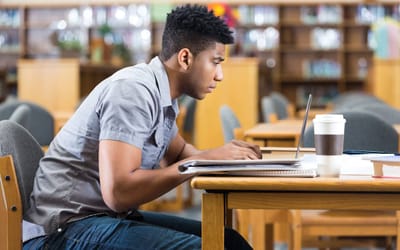 At NWCA, we firmly believe that students should be pushed to their full potential. To achieve such a goal, one must partake in extracurricular activities. One of the most popular extracurricular activities is our dual enrollment program. Our dual enrollment program is a partnership between NWCA and a local college. Dual enrollment gives a student the potential to achieve new learning opportunities. If a student is diligent enough they have the capability to have their Bachelors Degree by the time they graduate. Advantages of our Dual Enrollment Program are the following: less cost for students in school, earning college credit, and so much more!
NWCA offers more than just Dual Enrollment. Every year NWCA hosts an annual Christmas Play in which we retell the story of Jesus' birth. Students are highly encouraged to take part in the play. Whether it's Stage Production, Casting, or Tech Control, we want each student to actively participate.
Sports are very important to not only us, but the students as well. At NWCA, we currently offer Boy's Basketball and Baseball. For Girl's we offer Volleyball, and Softball. More Sports will be added if there are enough Athletes willing to Play! Our Volleyball team went to Finals last year, and this year they are ready to win! Athletes must not only play to the best of their abilities and have team spirit, but must also academically excel. If a team member is seen to be struggling they will be warned, however if they fall below the required grade an athlete will unfortunately have to be dismissed from the team.